Toll Weighing System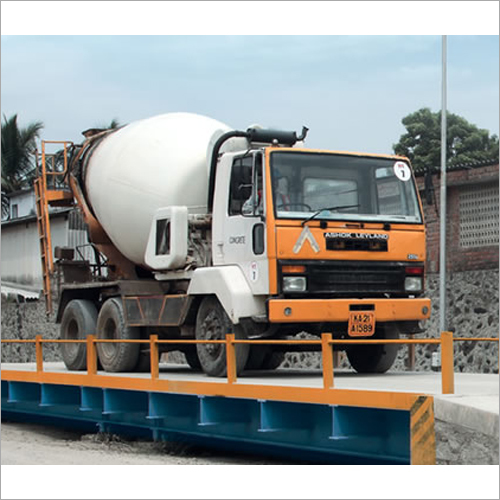 Toll Weighing System
Product Description
Made of stainless steel, this Toll Weighing System can be availed in 40 ton to 150 ton of load bearing capacity based choice. Sold under the brand name of Essae, its rated load is 3000 kg. This product has 1 kg accuracy level. Provided heavy duty Toll Weighing System can be availed in 18m x 3m, 16m x 3m, 12m x 3m, 9m x 3m and 7.5m x 3m platform size based option. Voltage requirement of this weighing system is maximum 250V. Its design is approved by CE. This product can endure static as well as dynamic weighing. Equipped with powerful load cell, this system has high output. It also contains indicator, printing arrangement and large screen.
Special attributes of Toll Weighing System
This weighing system can maintain 1 kg accuracy.
It is available in different platform dimension based options.
This Essae product has maximum 150 ton capacity.
Its rated load is 3000 kg.
Technical Details of Toll Weighing System:
Material : Stainless Steel
Capacity : 40 Ton 150 Ton
Brand : Essae
Rated Load : 3,000 Kg
Accuracy : 1 Kg
Platform Size : 7.5m x 3m,9m x 3m,12m x 3m,16m x 3m,18m x 3m