Toll Weighing System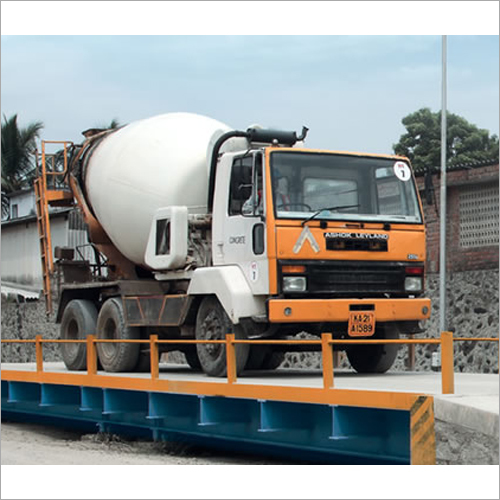 Toll Weighing System
Product Description
Made of stainless steel, this Toll Weighing System can be availed in 40 ton to 150 ton of load bearing capacity based choice. Sold under the brand name of Essae, its rated load is 3000 kg. This product has 1 kg accuracy level. Provided heavy duty Toll Weighing System can be availed in 18m x 3m, 16m x 3m, 12m x 3m, 9m x 3m and 7.5m x 3m platform size based option. Voltage requirement of this weighing system is maximum 250V. Its design is approved by CE. This product can endure static as well as dynamic weighing. Equipped with powerful load cell, this system has high output. It also contains indicator, printing arrangement and large screen.
Special attributes of Toll Weighing System
This weighing system can maintain 1 kg accuracy.
It is available in different platform dimension based options.
This Essae product has maximum 150 ton capacity.
Its rated load is 3000 kg.
Technical Details of Toll Weighing System:
Material : Stainless Steel
Capacity : 40 Ton 150 Ton
Brand : Essae
Rated Load : 3,000 Kg
Accuracy : 1 Kg
Platform Size : 7.5m x 3m,9m x 3m,12m x 3m,16m x 3m,18m x 3m
Frequently Asked Questions
1.What is measured by a weighbridge?
Ans - Utilises for weighbridges
Before the trucks are loaded, the weight of the cargo is measured on a weighing bridge, and clients are charged in accordance with the weight of the load they supply.
2. What is the weighing machine's mechanism?
Ans - The amount of air needed to balance the weight of the object on the scale depends on how heavy it is because the scale uses pressurised air to do so. The reading is subsequently converted into an electrical signal by the pressure gauge.
3. Is a weighbridge an instrument?
Ans - Weighbridges are specially designed devices used to weigh huge industrial vehicles while carrying a weight, typically for commercial purposes.
4. What does weighing serve as a tool for?
Ans - Therefore, the goal of weighing is to compare the amount of matter in a particular object to the amount of matter in a predetermined standard, such as a gramme or kilogramme weight.
Trade Information
Central America, Australia, North America, South America, Asia, Africa

All India