Electronic Truck Weighbridge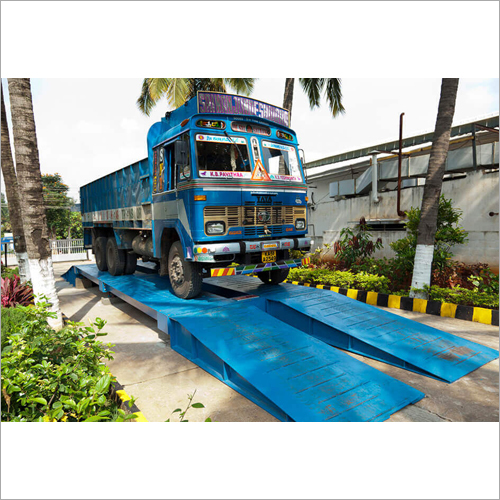 Electronic Truck Weighbridge
Product Description
Track Weigh Bridge that we are offering is widely acclaimed among our clients owing to its high build quality and reliable performance. This weighbridge is capable of standing impacts, rust, and heavy loads. It is designed to measure the load with the vehicle in motion. The bridge is specially designed for industrial applications that require a precision and high performance weighing bridge. It is easy to install and maintain. Track Weigh Bridge can be purchased from us at a cost-effective price.
Electronic Track Weigh Bridge Special features:
This Essae product is made of mild steel and it can be accessed in computerized/electronic/digita;/manual type.
Its maximum weigh capacity is 150 ton.
Oad cell of this product has IP 68 protection and it has double ended shear beam.
Electronic Track Weigh Bridge Specifications:
Interval: 5,10,20 Kg
Brand: Essae
Material: Mild Steel
Weighing Capacity: 10 -150 ton
Type: Electronic, Manual, Computerized, Digital
Type of load cell: Double Ended Shear Beam With IP 68 protection
Platform: 7.5m x 3m,9m x 3m,12m x 3m,16m x 3m,18m x 3m